**UPDATES TO ENLISTMENT GIFTING EVENT:**
To prevent exploitation, we will prevent new Accounts from being able to Gift enlistment crystals. We will also be taking action on those who are using 3rd Party Sellers, Bots and other farms to gift themselves mass amounts of Enlistment Crystals. Lastly, we will be adding an expiration timer to Enlistment Crystals. All unopened Enlistment Crystals will expire on Oct 18 @ 17:00 UTC. For more information, please see this post:
https://forums.playcontestofchampions.com/en/discussion/346104/updates-to-enlistment-gifting-event
**KNOWN ISSUE**
We have adjusted the node placement of the new AW maps to better allow path traversal. As a result, defender placements have been reset. Please, take a moment to re-place your defender setup. We will be pushing out a message in-game shortly.
Is there an official way to give battlegrounds feedback to report bugs?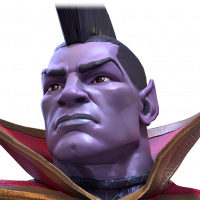 Wozzle007
Posts: 786
★★★★★
For the input game issues we have this wheeler we can post bugs and issues:
https://docs.google.com/forms/d/e/1FAIpQLScE3MyLKh6OpzVdZZzDeNO3RbALXylAzdGfF74ejOrldgPOTg/viewform?pli=1&pli=1
For battlegrounds is there anything similar? Parry/dex is still a nightmare, but there are some issues in BG with the game deciding to put a random attacker or defender in place of the one I've selected. Or selecting different defenders to ban. Or when you play a round the game goes black, you can't move forward or do anything, have to reset the game and when you go back in you've lost. I get that this is a beta and Kabam is probably aware of the general problems that occur but you not need to know the frequency of them occurring?
Does Kabam not want this level of information? Or have I missed something on where this information is collected? Maybe the game detect these issues automatically and it's not needed.
For me this beta feels the most unstable since the first one. Seem to have some sort of problem in 75% of my matches.