**KNOWN ISSUE**
Currently, Alliance Prestige (as it concerns Alliance Quests) is not taking Relic Prestige into account. If possible, we are working to address this for the next round of Alliance Quests but will have more information for you when it is available.
Future of Progression: Relics, 7-Stars and Ascension Roadmap - Discussion Thread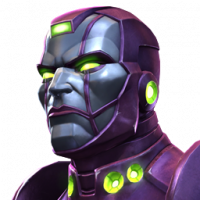 MCOC Team
Posts: 379
Administrator∙Moderator ›
Greetings Summoners!
Today, we're very excited to share our plans for the future of Power Progression in Marvel Contest of Champions!
In this Roadmap, we're going to introduce you to:
Relics: A brand new addition that allows you to add new abilities and attributes to your Champions, finally allowing you to customize your favourite Champion!

7-Stars: A new rarity that pushes the boundaries of Champion strength!

Ascension: A new way to empower your existing Champions, giving them, even more, strength and longevity, respecting the roster you've worked hard to create!

With Relics coming first, we'll be focussing primarily on them in this post, but we wanted to give you all some insight into 7-Stars and Ascension as well, and how they all complete the picture of Power Progression in The Contest.
You'll likely have a lot of questions, and we'll do our best to answer, but the information is still in development, so we might not have the answers right now, especially surrounding 7-Stars and Ascension.
Read the Roadmap here!