**BANQUET EVENT PSA**
To fully participate in the upcoming Banquet's Alliance Event you will need to be in your alliance for 14 days prior to the event's start date on December 20th. That means, stay in your alliance from December 6th onwards to enjoy all there is to offer in the Banquet event.
**Not Another Anime Reference Solo Event Returning**
This solo event has been fixed and will appear in game again on December 10th and will run through the 17th.
Reminder: This event is available to Paragon+ Summoners
Rewards percentage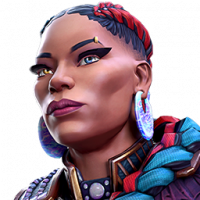 Krukk
Posts: 12
★
Ran the daily quest 7x now and all 7x I got candy. I get its 90% path chance, which is terrible, those odds shouldn't be so one sided. It doesn't make the event fun. It actually makes me not want to waste time doing it at all. Nice try on this one but missed the mark by far. Don't believe ask the 100s if other players who got that crappy lane 7x.