**UPDATES TO ENLISTMENT GIFTING EVENT:**
To prevent exploitation, we will prevent new Accounts from being able to Gift enlistment crystals. We will also be taking action on those who are using 3rd Party Sellers, Bots and other farms to gift themselves mass amounts of Enlistment Crystals. Lastly, we will be adding an expiration timer to Enlistment Crystals. All unopened Enlistment Crystals will expire on Oct 18 @ 17:00 UTC. For more information, please see this post:
https://forums.playcontestofchampions.com/en/discussion/346104/updates-to-enlistment-gifting-event
**KNOWN ISSUE**
We have adjusted the node placement of the new AW maps to better allow path traversal. As a result, defender placements have been reset. Please, take a moment to re-place your defender setup. We will be pushing out a message in-game shortly.
Modders in battlegrounds. What happens to those who have been cheated?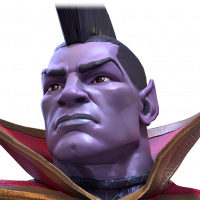 Wozzle007
Posts: 786
★★★★★
I just lost to a modder in Battle Grounds. It's great Kabam has this new full time employee which will hopefully clear up the game.

I've taken screen shots and submitted a ticket. Hopefully the justice will be swift and harsh!

But my question is what happens to my streak and my energy used? We should get the energy back and a win added to. I have to get my streak back again to get out to victory circuit.

I don't expect or want Kabam to share with me what they are doing to detect cheaters. I don't want to know what type of punishment is being given out. Although it should be permabans.

But we who are cheated have been violated. We've had our time and resources wasted. If I'd have used Elders Marks I'd be supremely annoyed as these are premium resources. How do we get compensated for the game being so exploitable? I don't want more than what was stolen from me.