Is it Worth Ranking Omega Sentinel for me?
Riptide
Posts: 2,952
★★★★★
Hey y'all, I pulled Omega Sentinel from a featured a few days ago. I've heard she's pretty good, but I'm not sure if she'll do anything for me, considering I have Nimrod, Warlock, Hulkbuster, and Guardian ranked.
Is it worth taking her to R3 unduped, with my current roster?
Also, I pulled a Stryfe recently as well. Is he worth ranking regarding my roster? Does he need high sig?
Here are my 6* R3s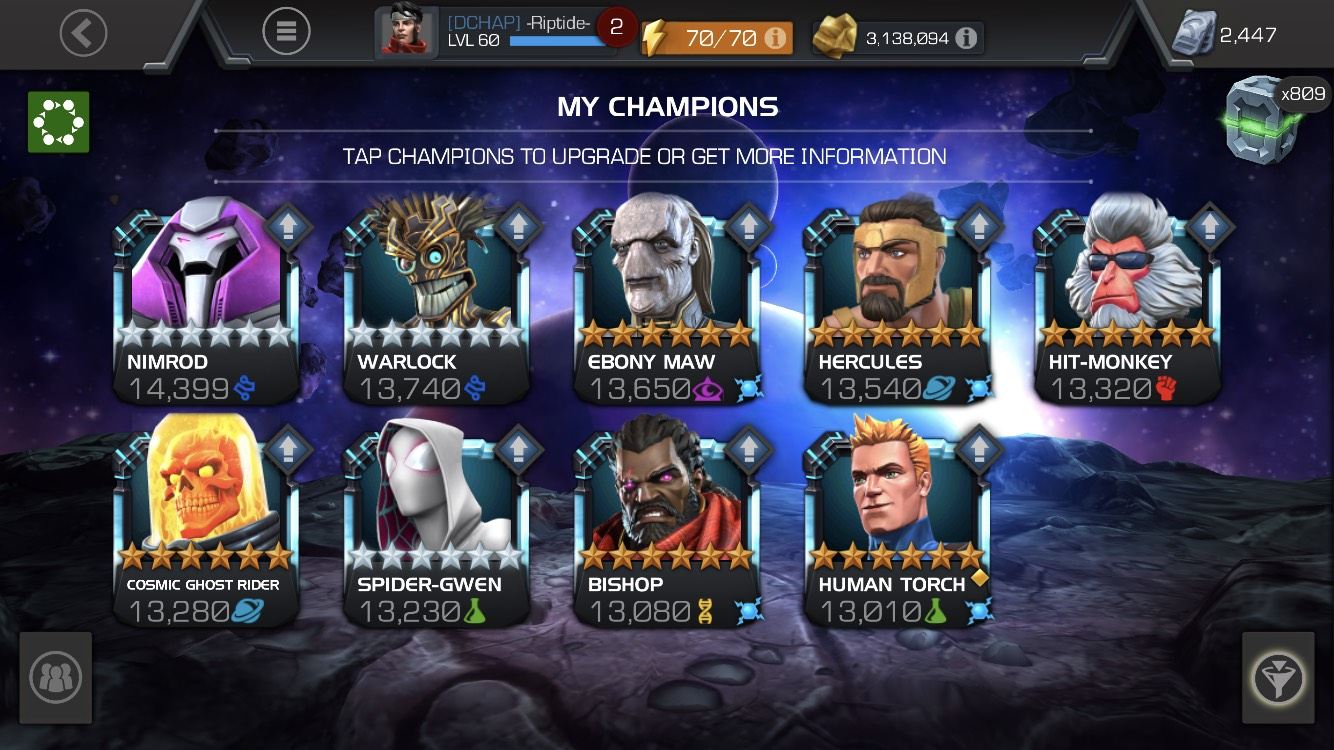 Here are my 6* R2s
Here are my 5* R5s
And here is the rest of my 6* my tech roster
Thanks! 🙏
Post edited by Kabam Habanero on