Will this team work for 3/5 split carina challengers?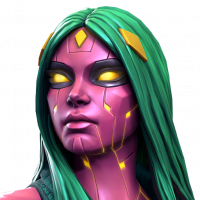 Giuliameij
Posts: 1,773
★★★★
Hi Guys,

I`m planning on doing the carina abyss challenges soon. I know my team for the mutant path. I will do a 5/3 split. Colossus, stryfe, magneto, apoc and proff-x. Run suicides fulltime so will be healing constantly.
My question is about carina challengers mission. I am planning on bringing
Diablo, She-Hulk, Shang-Chi, Void (5-65 5*) and Ultron.
Mostly because I either already have them ranked up, or because I really like to play with them.
If I bring this team, will I run into any roadblocks on a 3/5 split?
When I look at the map I do not find any roadblocks myself. But since I have only done the easy path I`m not very familiar with some of the fights.
Many thanks.