BGs and prestige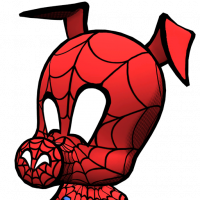 Rudolph_Raindeer
Posts: 168
★★
I really feel screwed over now that our BGs opponents are determined by our prestige. I ranked for AQ and therefore prestige (eg thor Rags, Surfer and Valkyrie) since we focus on AQ. I dont do well in AQ, but I manage (5-15 items per day). I like AQ since it doesn't matter if I die. Lilewise I play Gold II in AW, since I die often.

But now I will be getting a disadvantage in BGs. Meeting people way above my skill level (and most likely with better top ranked champs). With modifyers coming to AQ map 8 I will probably have to leave my ally, since I cannot manage, and in BGs I am also screwed over because of my prestige. And all I did was play in accordance with in game messages send by Kabam. Kabam didn't write I could not sandbag. I have been doing it in arena for many years. And up until now I knew nothing about high prestige being a disavamtage anywhere in the game for me.

There is no way I can lower my prestige, so my only hope is that the added prestige for relics also counts towards it in BGs, and then dont use relics at all or level high prestige champs in the future. Then in some years my prestige might fit my skill level. I have probably lost my interest for MCOC at that time under theee circumstances.
It just seems plain wrong IMO.