**UPDATE**
We are currently working to fix a known issue regarding Alliance Prestige. With the introduction of Relics, Summoner Prestige is now the average PI of your Top 5 Champions and the average PI of your Top 5 Relics (regardless of which Champion they are attached to) combined.

Today we pushed a fix that will allow for proper reward calculations in Alliance Quests. However, the display for Alliance Prestige will not be accurate and does not include Relic Prestige. This is a display issue only.

Relics Arrive November 22nd, 2022! Here's what you need to know!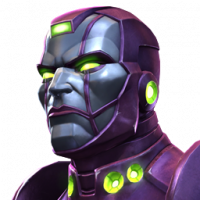 MCOC Team
Posts: 380
Administrator∙Moderator ›
Greetings Summoners!
At long last, Relics have arrived! Starting tomorrow, November 22nd, at 10 am PT, you'll be able to open all of the Relics Crystals that you've been earning all month long and use your Embers and Alloys in your collections to Rank and Level them up!
Crystals will start to appear in your Crystal Tab, and Embers and Alloys will be visible in your Inventory menu.
Usability
At launch, Relics will be useable in:
Battlegrounds

Incursions

Realm of Legends

Road to the Labyrinth

Labyrinth of Legends

Event Quests

Side Quests

Arenas (NOTE: Relics will not be usable in Arenas currently running when they launch, but will be available in the next series of Arenas).

If you'd like a refresher on what Relics are and how to use them,
we've prepared this blog post for you all.
You can also learn about each individual Relic and its benefits
in this post here!
Bug Reports and Visibility
Relics are the BIGGEST addition we've made to the Contest of Champions since we launched almost eight years ago! With an addition this size, issues will arise.
If you encounter a Bug with Relics, we would greatly appreciate it if you posted your issue in this
centralized Bug Reporting thread.
Before posting a Bug Report, take a moment to look at the new Relics Section of the
Community Bugs and Issues Tracker!
We've already added a few Known Issues of our own.
Post edited by Kabam Miike on