Due to issue with the "Not Another Anime Reference" Solo Event, we will be disabling the event for the time being. We will return the event at a future date when the issues have been resolved. We apologize for the inconvenience.
**BANQUET EVENT PSA**
To fully participate in the upcoming Banquet's Alliance Event you will need to be in your alliance for 14 days prior to the event's start date on December 20th. That means, stay in your alliance from December 6th onwards to enjoy all there is to offer in the Banquet event.
Advice to Kabam Moderators and Support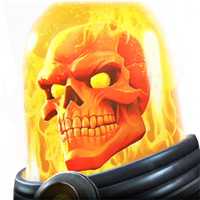 Corkscrew
Posts: 466
★★★
Actually read properly what people write before you copy and paste your response.
Seeing it a lot in support tickets that in an effort to close tickets, support agents are just copying and pasting the top response to an issue without reading what the player has already tried. e.g. I recently did not get the reliquary selector.
- I provided all my account verification details
- Stated the actions I had taken to resolve the issue myself, e.g. restart app, reinstall app etc.

I get a copy and paste response telling me to restart the app and this will fix the problem and they consider the case closed. This is not how you provide support.

All too often I'm seeing this in forum posts too. Absolute silence on an issue, wait for it to disappear and consider it solved. Or simply close the thread and move on.

Maybe there are KPIs that you're trying to meet, but you're sacrificing quality of service if that's the case. Or maybe it's just everyone in Kabam is being held to the same QA standard.

Fully expecting this thread to disappear. Or it gets closed and says... lodge a support ticket. Well yeah, that's how I got here. Lodged a support ticket that got inappropriately responded to and closed.