This Holiday Season, get ready for: The Banquet!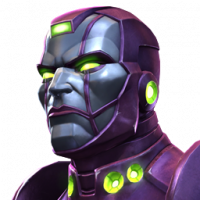 MCOC Team
Posts: 410
Administrator∙Moderator ›
Greetings Summoners,

Many of you have been asking about what the replacement for the Gifting event looks like. We're not ready to share all the details yet, but we wanted to give you all an early look at a few things as we approach the event! We hope this information will help prepare you for the busy rest of 2022!
The Banquet Event:
Starts: December 20th, 2022 @ 10:00 AM PT
Ends: January 3rd, 2022 @ 10:00 AM PT
Earn Points in the Banquet Solo and Alliance Events by Purchasing and/or Opening Banquet Crystals and Greater Banquet Crystals!
The Banquet Event is taking the place of the long-running fan-favourite Gifting event, but now Summoners won't have to find somebody else to trade with to get themselves some sweet, sweet Crystals and rewards!
Summoners will also be able to gift some Consumables to each other during this event and earn points. Don't forget! This will be the final Holiday event where gifting items will be available. Check out our post earlier this year for more information on that.
Like the Gifting event before it, the Banquet event will have some of the most valuable rewards in the Ranked Rewards, including Rank 5 6-Star Materials and more!
Banquet Crystals
Banquet and Greater Banquet Crystals will be taking the place of Gifting and Greater Gifting Crystals. You cannot gift these Crystals to anybody but can purchase them yourself.
These crystals will have contents similar to the Gifting Crystals and Greater Gifting crystals, including chances to obtain rare Champions such as Wolverine (Weapon X) and the newly added Jessica Jones! These crystalscan be purchased with Units!
Restrictions and Conditions
Like our Gifting Event, there will be restrictions and conditions on who can participate and when they can contribute points and earn rewards. 
To be able to participate in this event or gift items, your account must be:
Started before Nov 20, 2022
Achieved at least the rank of Conqueror OR be at Level 40 or above
To be able to contribute to the Alliance Event or earn rewards, you must be in the Alliance for at least 14 days. 
If you join an Alliance before December 6th at 10:00 AM PT, you can contribute points immediately after the start of the event. 
If you join after that, you will see a timer counting down to when you can contribute points. Any Crystals purchased/opened or Gifts sent before this time will not contribute points to the event.
If you join an Alliance after the event has started, you will not be able to contribute points during the event and will be unable to receive rewards.
Each milestone will have individual point minimums that you will need to contribute to collect the rewards for the Milestone. You must contribute these points after being eligible to contribute to the event.
We probably won't be able to answer most of your questions at this time but use this thread to ask questions, and we'll do our best to answer any we have information on.
Post edited by Kabam Jax on