This Holiday Season, Welcome to 'the Banquet!'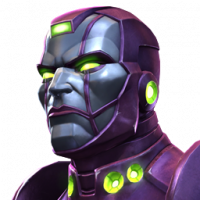 MCOC Team
Posts: 398
Administrator∙Moderator ›
Welcome to The Banquet, an MCOC holiday event!
Earn points toward Solo and Alliance Banquet Events by using units to send select consumables to alliance members and friends or, by purchasing and/or opening Banquet and Greater Banquet Crystals! Purchase Banquet and Greater Banquet Crystals in the Crystal vault, collect them from the Holiday Calendar and earn them in the Accolades Solo Event!

Starts: 12/20/2022 @ 18:00 UTC 
End: 01/03/2023 @ 18:00 UTC 
Requirements
Accounts must meet the following requirements to be eligible to participate in the Banquet event.
Conqueror Progression AND has reached level 40
AND Joined before Nov 21 2022
To contribute to, and earn rewards for, the Alliance Event:
Summoners must be in the Alliance for 14 days
**Please allow up to a week after the conclusion of the Banquet event for rewards to distribute. This time will be used to find, ban and remove rewards from cheaters on the leaderboards.
Introducing Banquet and Greater Banquet Crystals!
Banquet Crystals cost 15 Units each and contain a chance at:
Gold
T1 Alpha Catalyst
T4 Basic Catalyst Fragments
3- and 4-Star Signature Stone Crystals
3- and 4-Star Awakening Gems
3-, 4- and 5-Star Hero Crystal Shards
Greater Banquet Crystals cost 300 Units each and contain THREE items.

GUARANTEED 100K+ GOLD, TIER 5/6 CLASS ISO-8 and a chance at:
5- and 6-Star Kang
5- and 6-Star Thanos
5- and 6-Star Weapon X
5- and 6-Star Jessica Jones
6-Star Sig Stones (+5)
6-Star Sig Stone Crystals
5- and 6-Star Hero Crystal Shards
Cavalier Crystals
Nexus Cavalier Crystal
6-Star Featured Hero Crystal
Nexus 6-Star Hero Crystal
6-Star Awakening Gem Crystal
6-Star Awakening Gem
T4 Class Cat Crystals
T2 Alpha and T5 Basic Catalyst
T5 Class Cat Fragments
T3 Alpha Cat Fragments
T3 Alpha Catalyst
T6 Basic Cat Fragments
T6 Basic Catalyst
T6 Class Cat Fragments
Additional Gold
Additional T6 ISO-8
Scrap
Acquiring Points
You can send, and receive points for sending, the following items!
*NOTE* We are aware of a bug with gifting Boosts where the icons are not properly displayed; the info button will still provide accurate information. We thought it best to include the boosts despite this bug instead of removing them from the event entirely. Additionally, they will display under the ITEMS tab, not the BOOSTS tab.
*Note* As previously announced,
Banquet
and
Greater Banquet Crystals
cannot be gifted, they are for your account only.
Solo Event
Alliance Event
Please be aware of the minimum contribution required for each alliance member to collect Milestone Rewards.
Accolades 
Summoners will receive a Gifting Badge and 10 Accolade Cards for nominations via an in-game message at the beginning of the event, and then one additional card per day via the Accolades Calendar.
Nominate your alliance members in a number of different categories 
Earn 50 points in the Accolades Solo Event each time you nominate an alliance member
Receive five nominations in a given category to earn a Profile Picture
Receive fifteen nominations in a given category to earn a Title for your profile
Accolades Calendar
Accolades Solo Event
Post edited by Kabam Jax on