We're increasing the Shuffle Signet inventory cap!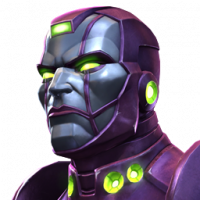 MCOC Team
Posts: 398
Administrator∙Moderator ›
Hello Summoners!

We recently sent out a care package to thank you for playing Battlegrounds. You all made us aware that the current inventory cap for the Shuffle Signets is less than the amount we have given you; we hear you!

The game team has acknowledged this pain point and, effective immediately, have increased the inventory cap!

Happy Holidays!

Edit: This change will persist through the next BG season!

Post edited by Kabam Jax on