Ideas for new Carina Challenges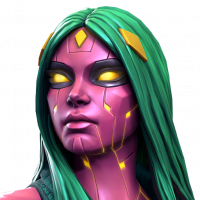 Giuliameij
Posts: 1,772
★★★★
Hi Guys and Girls.
In anticipation of a new set of carina challenges I was wondering what all of you would like as some new challenges for this year.

I personally really liked the 3* ROL challenges from last time. And I also really liked the Symbiote/Spidey challenge for the abyss.
Some smart challenges where the team you pick is linked to the boss you face, like the grand master challenge.

- I would personally like a 3* Avengers challenges for ROL.
- Or a challenge that includes the guardians of the galaxy.
- Another labyrinth challenge would also be fun, as long as it requires atleast one strong champ like a 4* mutant challenge.
- Also a quantum challenge where you take Antman, wasp, ghost, yellowjacket, and by that time stinger? to take down one of the 2
Kang bosses in act 7.

What kind of challenge would you like? It may both be very detailed or just a basic idea.