Spider-Man (Supreme) and Spot Balancing Update!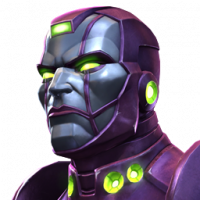 MCOC Team
Posts: 409
Administrator∙Moderator ›
Hey all,
Balance Team here with an update on Spider-Man (Supreme) and Spot!

Spider-Man (Supreme)
The Mystic version of Spider-Man was designed with some specific matchups in mind, such as the Rich Get Richer path in Alliance War. We're happy to see players using Mystic Spidey in Alliance War and Battlegrounds vs. some strong Cosmic defenders such as Sersi, Nova, and Vision (Aarkus). So far we're pleased with how he's performing in the Battlerealm and will be leaving him as is.

Spot
On the Attacking side, we're seeing players become more comfortable with Spot's Portal Block and Untouchable mechanics and are happy to see him doing very well in Battlegrounds! We're expecting to see more Spots show up in Decks as more players acquire him. On the Defensive side, we were hoping to see Spot make an impact in Alliance War alongside the newer Unsteady Ground tactic and we're happy with what we're seeing so far. All in all, we're happy with how he's performing and won't be making any changes.

What's Next
We're currently working on a lighter update to Iceman! We'll be looking to bring his base damage up and make some tweaks to his Utility. Yes, he will be Immune to Coldsnap.