**UPDATES TO ENLISTMENT GIFTING EVENT:**
To prevent exploitation, we will prevent new Accounts from being able to Gift enlistment crystals. We will also be taking action on those who are using 3rd Party Sellers, Bots and other farms to gift themselves mass amounts of Enlistment Crystals. Lastly, we will be adding an expiration timer to Enlistment Crystals. All unopened Enlistment Crystals will expire on Oct 18 @ 17:00 UTC. For more information, please see this post:
https://forums.playcontestofchampions.com/en/discussion/346104/updates-to-enlistment-gifting-event
**KNOWN ISSUE**
We have adjusted the node placement of the new AW maps to better allow path traversal. As a result, defender placements have been reset. Please, take a moment to re-place your defender setup. We will be pushing out a message in-game shortly.
Do we need Wish Crystals anymore?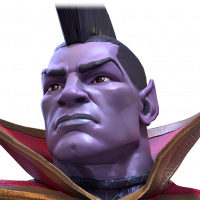 Wozzle007
Posts: 786
★★★★★
There are some updates to the game that were part of previous roadmaps that haven't yet been delivered and there's been no update as to if they should still be expected.

Wish crystals is one of them.

I'm of the opinion (and I may be in the minority I don't know) that at this point in the game, we don't really need wish crystals anymore. RNG is still a massive factor in the game, but the amount of shards that are available now is off the charts compared to when the concept was first introduced. So yes, you can still get bad RNG pulls, but the frequency of openings has massively increased. Not only that we are seeing more and more nexus and even abyss nexus crystals.

The amount of 5* and 6* Shard availability is leading to massive Featured Crystal hoardings for a lot of players. Past a certain point 5* champs are just iso collectors.

I doubt wish crystals is something Kabam are still working on anyway, but we see regular posts asking for updates on when they will drop in the game. I just feel the abundance of crystal availability in the game makes the need for wish crystals redundant in 2023.