Alliance War Season 41 Changelog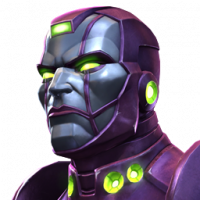 MCOC Team
Posts: 412
Administrator∙Moderator ›
Forward
Welcome to another season of Alliance War! While we had a hiccup with the Alliance War Freeze from last season, we hope to bring you another stable season for you to enjoy. No major updates for Season 41, but hopefully we'll have something for you to chew on for in Season 42!

Timeline
Wednesday, March 15th
Wednesday, March 29th

Bans

Expert:

Blacklist - Kingpin, Kitty Pryde

Whitelist - Ghost, Quake

Challenger:

Blacklist - Kingpin

Whitelist - Human Torch

This discussion has been closed.