Training Grounds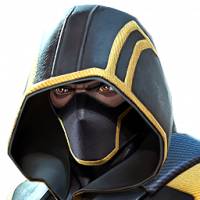 Star_Lord_
Posts: 443
★★
I am not sure if this has been suggested before, but have not seen anything lately. I would love a "Training Ground" that does not reward any prizes and does not cost energy, but a place that you can pick your opponent(s) and perhaps pick several buffs.

I picture it like ROL but we can pick the 6 or so champs, apply buffs (or not), toggle the L3, etc. This way we can practice our skills on a more realistic opponent then WS, as he only has high health.

Fell free to add more details, but this option, I believe would be well-received and allow the community to sharpen their skills. And I am sure people will say "what is in it for Kabam?" to those I say, fine charge me energy or a few units for an all-day pass.