UPDATE: A new Hotfix (v32.2.3) is now being released to address this issue. Please keep an eye on your App Store for this update to address the below issue.
We are currently experiencing an Error when Summoners view a Champion's Synergies while in the Champion Selection screen in Arenas and Duels. We are aware of this issue and are working on a Hotfix to address it. In the meantime, please avoid using the synergy menu to prevent this error and crash. We apologize for this inconvenience. Updates will be posted here:
https://forums.playcontestofchampions.com/en/discussion/293506/error-when-looking-at-synergies-from-champion-selection-screen
10.6 mil Alliance Looking for 4800+ Prestige Player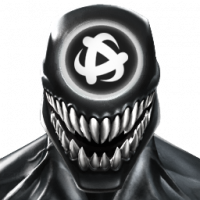 Midknight007
Posts: 718
★★★
We are an aspiring top 300 Alliance for AQ. Currently restocking after a couple players burned out. We are ranked Tier 2 in AW, and we are currently running 5x5 AQ (looking to run 1 map 6 soon). We have 1 spot open, and a possible 1-2 opening after AQ.
Weekly Donations Requirements
125k gold
30k BC
12.5k loyalty
Event Minimums
Duels 650
S.A. 8k weekly
Completion Event 15k
5k+ preferred. If you are lower, you need to have rank resources waiting for 1-2 r4 5* within 1 month. Also needed, good communication skills and ability to execute given directives.
Line ID: johnnymidknight (evenings) midknight007 (days)