Get a Free 3-6 Star Baron Zemo this Week!
Log in to the Summoner's Market at
https://store.playcontestofchampions.com/
and claim the Baron Zemo Selector between 10am PT November 24 and 10am PT on December 1st.
Proven and Below: 3-Star
Conqueror/Uncollected: 4-Star
Cavalier/Thronebreaker: 5-Star
Paragon/Valiant: 6-Star
You can only claim this Baron Zemo one time. The Baron Zemo is delivered as a selector, claiming it will require you to choose your rarity immediately. If you plan to change your Progression level during the Cyber Week event, we suggest you wait until you have made that change before claiming this selector.
Due to issue with the "Not Another Anime Reference" Solo Event, we will be disabling the event for the time being. We will return the event at a future date when the issues have been resolved. We apologize for the inconvenience.
**BANQUET EVENT PSA**
To fully participate in the upcoming Banquet's Alliance Event you will need to be in your alliance for 14 days prior to the event's start date on December 20th. That means, stay in your alliance from December 6th onwards to enjoy all there is to offer in the Banquet event.
Why are Shuri's immunities the way they are?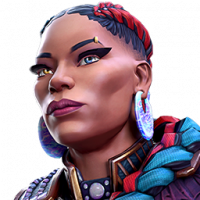 AverageDesi
Posts: 5,028
★★★★★
Shuri apparently has two immunities. To precision and to shock effects that are not her own.

Since shuri cannot place shocks on herself, we might have to wait till she's placed on a node that places shocks on herself.

And her ability says that her precisions from sp1 don't count as precisions. But the pause menu identifies them as precision passives anyway.

Shuri also cannot have her ability accuracy reduced but such effects can still be active on her. Kind of like Corvus Glaive and bleed debuffs.is there any benefit she gains with this application?

This means while she cans till be affected by neutralize and is immune to precision from dex, she won't have incinerates placed on her by wiccan.