**KNOWN ISSUE**
Currently, Alliance Prestige (as it concerns Alliance Quests) is not taking Relic Prestige into account. If possible, we are working to address this for the next round of Alliance Quests but will have more information for you when it is available.
Unresponsive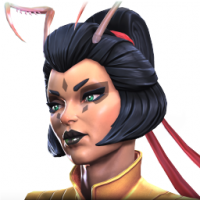 smdam38
Posts: 328
★
Anyone else having issues with unresponsive swipes or blocks?
It's like it's on auto mode run by one of those novelty birds that drinks water.