Due to issue with the "Not Another Anime Reference" Solo Event, we will be disabling the event for the time being. We will return the event at a future date when the issues have been resolved. We apologize for the inconvenience.
**BANQUET EVENT PSA**
To fully participate in the upcoming Banquet's Alliance Event you will need to be in your alliance for 14 days prior to the event's start date on December 20th. That means, stay in your alliance from December 6th onwards to enjoy all there is to offer in the Banquet event.
Warlock infection interaction with KP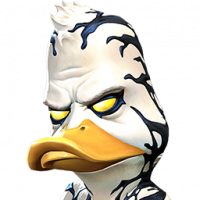 Caleb1705
Posts: 237
★★
I have a question about Kingpin's regeneration vs Warlock's infection. I had a recent BG match where KP shrugged off the infection (would reach 20 nanotech charges and then the passive would disappear outright). KP would also get several "immune" call outs during re-(re-re-re)parries and would not gain any nanotech charges at all.
KP's discription says that he is immune to regeneration modification
but to my understanding at least, warlock does not modify the rate but rather prevents healing entirely
I have always been able to counter KP willpower healing with Warlock, and have tried recreating this interaction in solo content without success.
Is there something in either kit I am not understanding, or something to do with the BG regen meta that I am overlooking?