**BANQUET EVENT PSA**
To fully participate in the upcoming Banquet's Alliance Event you will need to be in your alliance for 14 days prior to the event's start date on December 20th. That means, stay in your alliance from December 6th onwards to enjoy all there is to offer in the Banquet event.
**Not Another Anime Reference Solo Event Returning**
This solo event has been fixed and will appear in game again on December 10th and will run through the 17th.
Reminder: This event is available to Paragon+ Summoners
Haven't played AW in 2 years before this month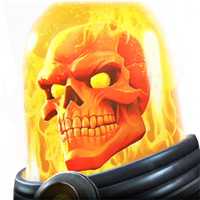 KillSwitch
Posts: 267
★★★
I didn't overly care for Alliance War 2 years ago, and so I stopped playing that mode. With the Titan Shards and loyalty it kinda forced my hand into running that mode again this month. All I have to say is that Alliance War has morphed into a complete and utter mess over the course of two years. I am forever grateful that my alliance doesn't force participation in that mode or else I would probably run solo. Why on earth did Kabam turn such a simple game mode into something so unnecessarily complex and somehow even more annoying?