Earlier today, there was an issue where Summoners that logged on shortly after the Login Calendar switched over for the day didn't receive the Cosmic Ghost Rider login crystal. We've fixed the issue for players receiving the crystal now but will have to collect data and send out the crystal to all players that didn't receive it next week. We apologize for this inconvenience and look forward to making it right for you all.
Bug with Ice Phoenix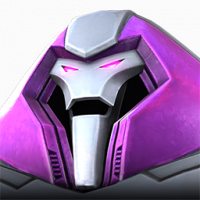 vinniegainz
Posts: 895
★★★
So after a couple days now, no word from kabam after submitting a ticket, was finally able to get my A-team from AQ/AW to make another run in 3.1 of the uncollected difficulty.
Basically the Ghost Rider + Blade synergy for danger sense to activate against villains is not working against Ice Phoenix 3.1 of the uncollected difficulty. Notice my team, and #villain in the description, followed by the lack of danger sense in the second screenshot, third screenshot is just to show that I was fighting ice phoenix (can't see stats and PI in the first).
LG G6 Android 7.0 North American server