Get a Free 3-6 Star Baron Zemo this Week!
Log in to the Summoner's Market at
https://store.playcontestofchampions.com/
and claim the Baron Zemo Selector between 10am PT November 24 and 10am PT on December 1st.
Proven and Below: 3-Star
Conqueror/Uncollected: 4-Star
Cavalier/Thronebreaker: 5-Star
Paragon/Valiant: 6-Star
You can only claim this Baron Zemo one time. The Baron Zemo is delivered as a selector, claiming it will require you to choose your rarity immediately. If you plan to change your Progression level during the Cyber Week event, we suggest you wait until you have made that change before claiming this selector.
New science champs drop rates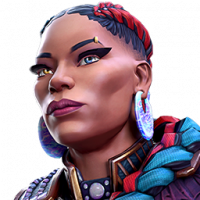 big_mags2
Posts: 16
I'm posting this preemptively. Considering the fact kabam has released only 1 science champ in the past 21 months, I'd hope the drop rates for the upcoming science champs being released would be "more favorable". I'm sure 90% of the community has science awakening gems, t4c, and rank gems fully stocked, waiting for you guys to finally release some new science champs. While I don't expect you guys to come out and say the drop rates will be better, I hope you take the long wait and my suggestion into consideration and let the players finally use all these resources we've earned but haven't been able to use. Thanks in advance.