Uncollected vs Normal Arena crystal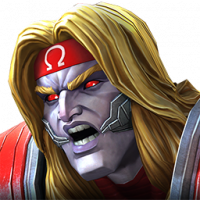 BitterSteel
Posts: 2,895
★★★★★
I'm curious about the drop rates of units between the two types of crystal. As such, I am going to be collecting data on the rates between them. I'm going to save 12,000 battlechips and then open 1 uncollected and 1 Normal, then note down the rewards. I'll be dividing the uncollected by 5, since you get 5x the amount you would with a normal arena.


If people want to be updated on how my data collection is going then I can post my drops every 100 or so crystals of each.

Otherwise, let's have a discussion about the two crystals. What's your methods? Do you open uncollected, arena or a mixture?