Please note that when we enable the 1 Loyalty Cost for Revives in Alliance Wars for Season 34, they will not be visible from the screen that appears when you choose to Revive or Heal a Champion from the Fight Screen.

You will be able to purchase Revives from the Loyalty tab in the Store Menu.
Rank downs for CM.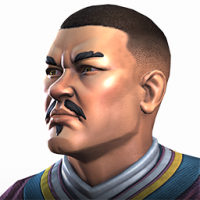 Fluxxy
Posts: 57
Hey guys, happy valentines and all that lol.

I feel it's about time Kabam gave ranked up CM users an option to rank her down beyond the occasional rank downs we get.
I cannot tell you the amount of times her s2 has been fixed then broken fixed again and then broken. It's actually frustrating as hell trying to clear content with her knowing I'm restricted in the way I want to use her and is genuinely unfair.

Please fix her, rework her s2 completely or give us a rank down specifically for her.

Regards.