1.8 million international alliance recruiting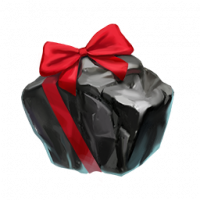 Thunder5715
Posts: 97
★
Drunken Dank Defenders or DDD is currently a group of 20 summoners enjoying the mcoc game.
We were running full 3 bg's but recently due to some people not playing because of real life problems and by removing some of the dead weight, we have reduced to 2 bg's and are recruiting for 10 summoners for our third bg.
Alliance information
Rating as of now 1,883,372
War rating 931 tier 12 with 5* shards as rewards
AW biweekly
AQ map 4 everyday except war offense phase when it's map 2 or 3
Alliance events: All events except arena combat

What we expect from you
1. LINE app is must and proper communication is even more important
2. Should be able to handle their own lanes in aq and aw
3. Participate in all alliance events. Min requirement Duels: 650. Completion : 12k. Item use: 3k
4. Summoner rating 55k+ (although if you have enough good champions for war defense+offense that can be overlooked)
5. Inform if you won't be available for playing. We understand but uninformed absence is taken very seriously.
6. Occasional banter coz what's fun without that?

What you can expect from us
1. We have players from all over so we understand the time constraints
2. We know no game is more important than real life
3. We have quite a few veteran players who can help you with any questions you have about progression
4. Moderate to fast progression in game without having to give your life to the game
5. And a great group of chilled out people.

So if you like what you see and want to have fun with us along with helping us progress, message here or message in game to SickPsycho or thunder5715. Or message on line at the same id.