Summoners, due to a technical issue, this week's series of Alliance Quests will be cancelled at 4pm PT. There will not be any Rewards for this series. The next series of Alliance Quests will start on April 18 at 12pm PT. We will be assessing the impact on Alliances and compensating accordingly, as well as returning Alliance Tickets.
Just got a 5* Doc Ock looking for advice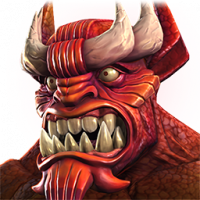 King_L0kiB34r
Posts: 202
★
So one of the 5*'s i pulled to day was doc ock, i here he is pretty good on power control but I haven't used my 3* version of him. So a couple things I am wondering how high is he worth as a 5* undupped? Rank 2? Rank 3? I have already researched some youtube videos about him but any other tips about using him I would love to hear.