Summoners, due to a technical issue, this week's series of Alliance Quests will be cancelled at 4pm PT. There will not be any Rewards for this series. The next series of Alliance Quests will start on April 18 at 12pm PT. We will be assessing the impact on Alliances and compensating accordingly, as well as returning Alliance Tickets.
New 6*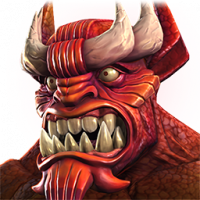 King_L0kiB34r
Posts: 202
★
So by this time tomorrow I should be done with a once through on the uncollected event quest. That will give me the 6* shards to pull my first 6*.

Trying to decide if I should wait or go for it. Clearly it will make the 5* Arena grind easier, but no champs I am super in love with.

So yea, all input welcome.