My Sentry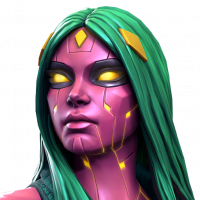 CentriuntheX
Posts: 53
I already know that Sentry got a nice buff. But we all know how overpowered he really is in the comics so I want to add a few things to make him the Sentry from the comics, or close to it.
This is for a 3 star version rank 4/40 cause that is the only one I have
Sig ability: Release The Void lvl 99, Instead of the debuffs going away for, a World In Darkness debuff is applied on the opponent increasing Voids/Sentry's attack rating by 673.40 and decreasing the opponents crit chance, damage, block proficiency, and armor rating by that same amount. Does 1681 direct damage per second.
Reality warp has a max of 10 charges..
Each Reality Warp increases his base attack by 336.7.
Each state of mind has a passive bonus attack damage. Overpowering light has a passive 112.23 bonus damage and does direct damage. Steadfast Approach has a passive 224.46 bonus damage. Absolute strength has a passive 336.7 bonus damage.
When at 10 Reality Warp charges Void comes out. Every 7 seconds a random debuff is put on the opponent. (Petrify, Agility, Fatigue, and Weakness). Each debuff grants him 112.23 attack rating. Each debuff does 84 direct damage per second. When all 4 debuffs are on the opponent each with 3 stacks they go away and Void goes away Sentry comes back and you go back to 5 reality warp charges.
Overpowered right? Add/change anything that would make Sentry overpowered.