Let's Play a Little Game shall we?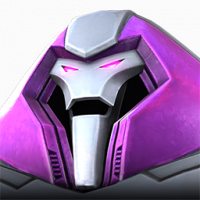 CHATN01R
Posts: 60
★
WE ARE RECRUITING

Come on in and take a seat in our wonderful alliance. We are all active players who take the game seriously as shown by our activity. However, let's get down to the brass tacks and talk about what you really want to know.

ALLIANCE QUESTS!
As a new-ish alliance, we haven't really had the chance to do too many of these, however, we will be doing the following pattern. 32323

ALLIANCE WAR
As a new alliance, we haven't been able to do any of these so we are unranked as of now, however, the leader of WE SLAY MONSTERS was the number one MVP every time in his previous alliance. I can almost guarantee that we will have more wins than losses when it comes to these.

ALLIANCE EVENTS
We do our best to hit 100% completion on every event that pops up. Granted we fall short as of now due to our low the number of players but with just one more we would hit 100% every time.

MINAMUMS
We currently don't have any of these for you to hit but we do ask that you have at least enough four stars to do a war. If you don't that's okay because we will work with you to get them. We have a training alliance for those who want in but fall just a little bit short.

Contact me if you're interested.
LINE: chatnoir1996
IGN: CHAT N0IR
FORUMS: well you're already here so might as well right?

I hope to hear from you soon!