Earlier today, there was an issue where Summoners that logged on shortly after the Login Calendar switched over for the day didn't receive the Cosmic Ghost Rider login crystal. We've fixed the issue for players receiving the crystal now but will have to collect data and send out the crystal to all players that didn't receive it next week. We apologize for this inconvenience and look forward to making it right for you all.
1.6 Mil Alliance is recruiting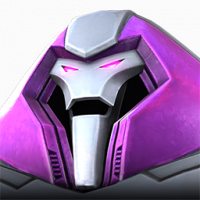 CHATN01R
Posts: 60
★
WE SLAY MONSTERS IS RECRUITING!

NO PRESSURE OR STRESS!

We want experienced players for 18 open spots! We are relaxed, but ACTIVE and EXPERIENCED. 1,600,000 rating already, with 12 members. We complete all alliance events, just by playing normally. No minimums or quotas.

We strongly prefer that you have enough 4* champions for War, 3/30 or higher. Constant Quests and Wars, Map 3 and 2. NO required donations.

We all have families and jobs. They come first. NO pressure or stress of spending money or playing 24/7, no jerks who tell you when to play and when to move. Just play the way you normally do, join Quests and Wars, have fun.

Perfect for players who want to grow, and semi-retired or advanced veteran players who just want to relax, have fun, and enjoy the game again.

Line is strongly requested. To help you be heard by Officers, and allow sharing of information. Get line lite, to take less space on your phone. If you don't have line, but your roster is amazing... no problem.

Contact Info:
Line: chatnoir1996 or filmscorpion
Game Chat: Will Scorpio or CHAT N0IR

P.S. If you don't have enough 4* champions, we have a training alliance! WE SLAY BABY MONSTERS accepts newer or weaker players, to help them grow and develop.