Alliance War Season Rewards for Season 13 have now been distributed. Compensation for individual Wars will be sent later today (Nov 20). You can leave your alliance and still receive the individual Wars Compensation. We are also investigating an issue with Champions stuck in AQ. At the moment Days 1-4 of Honor Rewards have been paid out, Day 5 and full Rewards are still coming!
Ghost Rider vs Thanos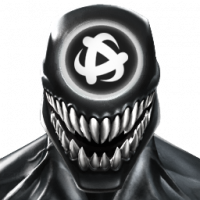 chunkyb
Posts: 1,437
Content Creator
Apologies if there's something I'm just confused about but whenever I fight a high health Thanos with Ghost Rider, the L3 doesn't wipe off the judgments when damnation expires. I noticed this first in RTTL and then again tonight in the celebrity challenge.

I go thru a normal cycle of judgments, nothing special. I place 5 on him with a duped Rider and then throw the L3. Damnation applies, Thanos then has 6 judgments and shows that he has 6 judgments. Once damnation ends, the 6 judgments under his health bar remain. At that point, I'm unable to place new judgments and their "secondary effects" don't trigger either. So, the remainder of the fight is just a straight up brawl with no ability to perform another bleed/fury/fate seal/power drain/life steal/damnation.

As I said, I noticed this way back when i finished RTTL with my 4* Rider, and it certainly made the fight tougher. But at that time, Ghost Rider seemed to be having that issue in other content as well so I shrugged it off bc I made it thru the fight.

With the first 3 quests of the celebrity challenge, I didn't get the opportunity to test this because of Thanos' health. But with the last one, the above description happened with my 5* Rider. He doesn't have this issue in any other game content as I have used him in aw and aq recently. He also didn't have the issue vs other Champions in the quest. It was specifically Thanos.

So did I miss something about Thanos in particular that causes this or is it a bug?