SHIELD Dungeon Event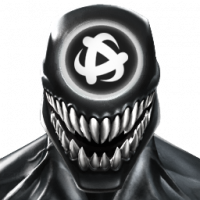 chunkyb
Posts: 1,438
Content Creator
Hey all
We've been running in game events of all types for a long time now. Maybe you've seen me mention them here or on reddit, or read Mutamatt's article about them. We usually try to add some extra challenging fun to what already goes on in the game, but this time we're piggybacking on the dungeons because they're a ton of fun and a great challenge.
If you'd like to check us out, follow the link below to our Line Lobby where you can find mods that will send you invites to whichever of our rooms you need. We have general mcoc chats and info, various recruiting rooms for different prestige rankings and maps, and the one in which we host our events... The War Games rooms.
http://line.me/R/ti/g/92WzRNY9LE
All of our regular rooms have been notified that they are spoiler free zones. Any user posting spoilers is immediately booted/banned on bots covering pretty much every mcoc line community. So don't worry about that. If you have seen Infinity War and wish to discuss, we have a room for that as well.
This dungeon event will run throughout May with 600 units in prizes available. That's 150 up for grabs each week if no ties. But bring your A game. We have players from all over the battlerealm. Ever wanted to test your skills vs players from the top alliances? This is your chance. How about teaming up with them for a dungeon round? Already in a top alliance? Now you can face off in war and in war games. You top 5-100 alliance guys will recognize the other names right off the bat. So come show out and show off. We've got a collection of the best of the best but they always need more competition.