Easy Dungeon Fix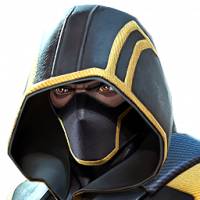 Star_Lord_
Posts: 443
★★
So it has become crystal clear to me that the reason most of us are killing ourselves day after day with all the content is for that 5* AG.

A lot of my alliance mates have become burnt out and it shows in their participation/attitude/etc.

I have an easy fix - allow us more ways to get a 5* AG! It is really that easy. Charge me $100 (or less) for a crystal and I will gladly buy it and then I can play the rest of the content at leisure. My alliance mates feel the same way. This way they can have their lives back.

This is great for Kabam as I am not spending a penny on the dungeons or the titan quests. A 5* AG offer would at least get them some of my money.