**BANQUET EVENT PSA**
To fully participate in the upcoming Banquet's Alliance Event you will need to be in your alliance for 14 days prior to the event's start date on December 20th. That means, stay in your alliance from December 6th onwards to enjoy all there is to offer in the Banquet event.
**Not Another Anime Reference Solo Event Returning**
This solo event has been fixed and will appear in game again on December 10th and will run through the 17th.
Reminder: This event is available to Paragon+ Summoners
INCOMING BUG FIX:

We'll fixing an issue with the Side Quests where all difficulties had the same Selector rewards.

We've fixed the Selectors in Threat Levels 4, 3, 2 and 1 to no longer contain rewards for Progression levels above the target audience.

Threat Level 4 rewards cap out at Thronebreaker
Threat Level 3 caps out at Cavalier
Threat Level 2 caps out at Uncollected
And Threat Level 1 has rewards for Proven
Some new characters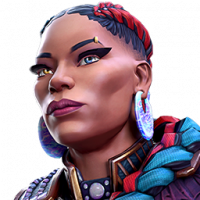 Dark_dragon_555777
Posts: 22
★
Here are some
1. Sand man... He is bn blood immune, poison immune have sand armor can do spcl. ranged attack which have 100% chance of armour break with a 40% chance of stun...
*After Awakening*
Ability name.. organic sand
He. Can use his sand to recover his health whenever got hit by 5 combos and stun inflict chance increase to 60%


2.black cat... She has the abilities like spider gwens trap spider whic withstand heavy attack for certain time , have kitty lucks curse which can be inflicted by spcl.2 which causes random buff effect to her which benefits her

After Awakening

Ability... Cats charm
After Awakening she can have her cats charm from very start and have increased chance to inflict it by a combo of 10 or 15

This discussion has been closed.