READ PRIOR TO POSTING - Event Section Rules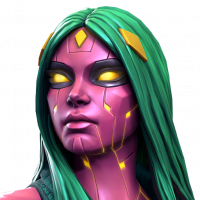 [Deleted User]
Posts: 727
★★★★
Hey everyone! Before you post in this forum section, please make sure that you are carefully looking over the following rules. First, all normal forum rules still apply.
Second, any event being posted here must match the following criteria:
Be open to any and all Summoners that wish to attend (we do understand that there may be some restrictions based on the venue that is selected, due to local laws. This is fine, we simply mean event organizers can't post here and say 'This event is for Level 40 Summoners and above!' or 'This is only for my Alliance!')
Be an event that encourages a positive and open environment that is inclusive and welcoming to fellow players
When posting, make sure to include ALL of the following information about your event:
The names/in game names of anyone associated with organizing the event
Date and time of the event
Location - venue name as well as the address
A link to the venue's website whenever possible
Information on what (if anything) attendees should bring
Any information on any special formats you are planning on running (A tournament? Dungeons playthroughs? Anything else interesting?)
Once your event has wrapped, be sure to:
Thank everyone for attending!
Post any videos and pictures that were taken at the event, in the thread!
And don't forget to encourage people at your event to share their own photos and videos in the event thread as well. This will help to share the fun of the event with Summoners around the world, Summoners that may have wanted to attend that were unable to, and may help to encourage other folks to plan their own events!
As a reminder, you can find all of the Summoner Society toolkit information right <here>.
Thanks for reading, and above all else… HAVE FUN!