Summoner Society Image Templates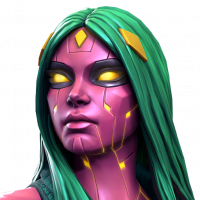 [Deleted User]
Posts: 727
★★★★
Hey, Summoners! As part of our Summoner Society events program, we wanted to create a blank image template that can be used in order to promote any events that you may try to organize for your fellow Summoners. We've made templates that are suitable for Instagram, Twitter and Facebook.
Before you download and use these, please note that there are some terms that need to be considered before you have authorization to use these images:
1. Summoners must make it clear that these meet-ups are not sponsored by Marvel or Kabam
2. Assets must not be used in a way that:
is obscene, indecent, or otherwise offensive; defames or invades the publicity or privacy rights of any person, living or deceased;
infringes, violates, or misappropriates any person's or entity's personal or proprietary rights;
Contains (a) any words, statements, or images considered offensive to individuals of any age, race, ethnicity, national origin, religion, sexual orientation, or other protected class, or who are disabled, (b) any content that may be viewed as threatening, abusive, harassing, defamatory, libelous, hateful, embarrassing to any person, place, business, group, or entity, (c) materials that promote bigotry, racism, hatred or harm against any group or individual or promotes discrimination based on age, race, ethnicity, national origin, religion, sexual orientation or other protected class, or disability, or (d) any materials that depict or encourage illegal acts, are sexually explicit, libelous, obscene, violent, hateful, slanderous;
Disparages or otherwise damages the goodwill or reputation of either the Marvel or Kabam; or
Implies sponsorship or endorsement by Marvel or Kabam in any way
You can find the image templates we have created right here:
https://imgur.com/a/VxJZ4PI
This discussion has been closed.