Burnout?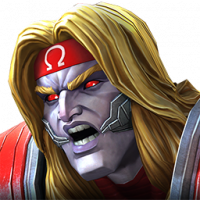 BitterSteel
Posts: 2,895
★★★★★
Bored of Aw Seasons? Feeling burned out after a season of competing in a seemingly unfair playing field?

Well if you think you might want to take a step back, stop having this money sucking vortex drain your account and to start enjoying the game again then let me know!

FMUP 2.0 is a small alliance to just relax in, while building our way peacefully up in AQ and AW. We'll hover around the easier tiers and brackets of both Alliance game modes, as high as we can get with no donations or minimums. Focus on Act 5, 4 , LoL or whatever you're doing at that time.

I'm looking for higher tier players who want a break, but if you're lower and feel like trying it out then, again, let me know.

My ingame name is BitterSteel, add me or comment here and then we can talk on Line.