UPDATE: A new Hotfix (v32.2.3) is now being released to address this issue. Please keep an eye on your App Store for this update to address the below issue.
We are currently experiencing an Error when Summoners view a Champion's Synergies while in the Champion Selection screen in Arenas and Duels. We are aware of this issue and are working on a Hotfix to address it. In the meantime, please avoid using the synergy menu to prevent this error and crash. We apologize for this inconvenience. Updates will be posted here:
https://forums.playcontestofchampions.com/en/discussion/293506/error-when-looking-at-synergies-from-champion-selection-screen
Absolutely stunned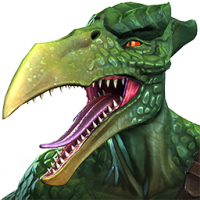 Spidermonkey902
Posts: 63
★
So I join attack phase of war and go for groot a fight I can do with my eyes closed! I have never been as angry as I am right now, first fight he dexterity then 5 hit combo then he throws a heavy so I go in for the hit he parrys and killed me so I think fine OK let them have that one next I use my wolverine I hold block while he does a 5 combo on me then all of a sudden on hit 2 my block drops and he gets 5 hits in takes almost all my health but its Wolvey no big deal right? Wrong parried special 1 then parry 5 combo I'm dead so now I'm left with psylocke easy enough nope think again he evades everything I throw at him I get a 5 combo in and use a special it gets blocked then I evade a punch then a heavy go in for the kill he parrys me then uses special 1 then parrys and gets a 5 combo in and kills me wtf is going on with this bs??? There is no way that can be right I'm not the best player in the world but even the best would have not found that fight easy I get once can happen but 3 fights in a row no way in hell kabam fix your game this will cost me and my alliance big time how is that fair???