Spidey classic change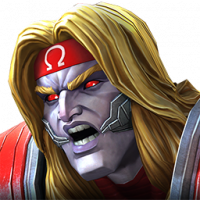 BitterSteel
Posts: 2,895
★★★★★
Why was Spider-Man classic suddenly changed to #NewAvenger instead of #Avenger?

He's stopped giving Corvus his avenger charge. I'm not claiming it's a nerf, but what use does this change have in the game? It's slightly reduced the amount of champions that Corvus can get charges from. There were no negatives from having spidey as an avenger, but there were positives. 1) give Corvus a charge and 2) similar to the Thanos boss, there could be more content in future where spidey gets an advantage for being an avenger.

I'm really not sure why he's been changed silently when this does actually have an impact in the game.