Please help a non native speaker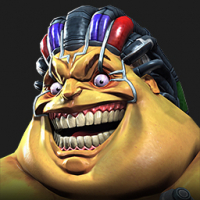 Karakanli
Posts: 74
Can anyone please Tell me what will Happen tomorrow:
We were somewhat like rank 1000 in AQ expert Tier Last week.
Does that mean we automatically get every single expert milestone by this weeks AQ end as a compensation?
I somehow might read this in the above posted pic... in the few statements so far I read something much more complicated and twistet (compared to other allies that May have been where your Ally should have been, Blablabla...)
Furthermore the brackets for next week will be determined by this weeks scores? Right?
So as we only did Map3 twice this week thanks to your precise and fast Communication we May not be able to find ourselves back in expert Tier Next week. Correct?
So 2 questions here, 2 Short answers would be appreciated.
Thanks in advance
Kara