[LMAO2] Loose Cannons is Recruiting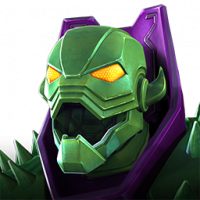 IceSnow
Posts: 198
★

We are AQ and AW focused alliances and have been playing with each other for over 2 years.We all are very skilled and efficient players all have no issues fighting miniboss/bosses in aq/aw and we're all in Tier 3-4 AW (Gold 1) alliances. We are looking for skilled players of the same caliber as us to get the ball rolling.we know it's hard to get players to join starting from scratch and receiving minimal rewards but we are taking the risk in hopes of decent players joining us.and that of course is dominating AW. contact Us via LINE user ID's:
Sicarii314 or Masumst
we Already running map 55555 Top 400 Alliances and 125 Millions Milestone.We are currently at 15 players And Our Main Things will be focus on A/W and Push To Platinum 3 In Next Season Alliance war.so we may have more than 14 spots incase anyone is interested in a merge of sorts.Would like for you have at least 3 r4/55 champ and prestige above 6300.If not just let us see pics of champs and we can talk to see if it is a good fit for us and you.