Summoners, due to a technical issue, this week's series of Alliance Quests will be cancelled at 4pm PT. There will not be any Rewards for this series. The next series of Alliance Quests will start on April 18 at 12pm PT. We will be assessing the impact on Alliances and compensating accordingly, as well as returning Alliance Tickets.
Trying to Decide... Rank up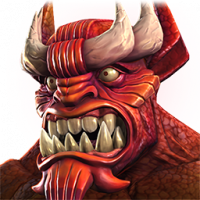 King_L0kiB34r
Posts: 202
★
So these three are the ones I want to build up... I have a pretty extensive 5* roster so I can pretty much rank who I want.

All are 5* and will be taking them up to Rank 4. Trying to decide where I should spend my T2 Alphas first. I do have WS for the Killmonger synergy as well.
Trying to Decide... Rank up
34 votes