Summoners, due to a technical issue, this week's series of Alliance Quests will be cancelled at 4pm PT. There will not be any Rewards for this series. The next series of Alliance Quests will start on April 18 at 12pm PT. We will be assessing the impact on Alliances and compensating accordingly, as well as returning Alliance Tickets.
Changed Apple ID and now I can't log in to MCOC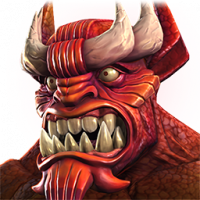 Acidskie
Posts: 31
★
I need a little help please. I had to change my Apple ID (iTunes) to another email address. This updated Apple's Game Center too. Now, when I open MCOC on my iPhone I get:

Failed to Log In
Cannot connect to the network. Please check your connection and try again.

Pressing the "Reconnect" button results in the same message, creating a loop.

I've confirmed I have internet access with Wi-Fi and cellular, but get the same message every time I open MCOC. I thought about un/reinstalling the game, but don't want to do that until I know I can confirm I won't lose my account/data.

Please let me know what to try next. With AQ and AW running, I don't want to let my alliance down.