I'm sick of the 5 star crystal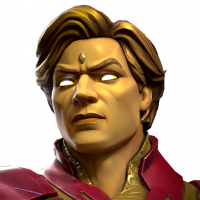 ADDZZ
Posts: 71
My last four 5* champs:

Gambit
Ant Man
Moon Knight
Magneto

None of them duped of course (not that any of them are THAT useful duped).

40,000 shards down the drain on worthless champs I'll literally never rank up or use.

What's even funnier is they're including spider Gwen and Luke cage tomorrow.

This game is a mismanaged joke.