It's time for remembering...Pure Skill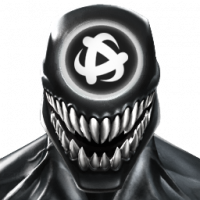 Harry_71
Posts: 84
★
Long time ago I mentioned this bug with nearly every update....

But you are so ignorant, that you only answered with phrases that are even not worth to be written here

I know the warning will come...but I ignore it the same way as you ignore me.

The time for politeness is gone. So I will call it what is: It simply a fraud what you are doing here. No other company can allow oneself such a customer treatment.

Now a very, very long time is gone since the nerf of this mastery and nothing actually happened.
No information about possible solutions or the level of advance. I can understand that PS is possibly not at top of your priority list of bugs, but for me and others it is very annoying, because we spent a lot of time and units to reach level 5 in this mastery.

So, I think when you do not intend to introduce a solution in the next month then you should be fair and send a refund for at least the units needed for level 4 and 5.

Only one new released champ after the other until the point you now have. You are not able anymore to handle this game with more than 100 different champs with very different and in the meantime very complicated champs. So your bug fixes are mainly concentrated on theses issues. And are bugs are forgotten...Yes forgotten, I do not believe that you work according to a priority list or something similar.
And when you are afraid of loosing players then you release 5-star and 6-star champs with the intention that many players are frustrated, because before these very innovative news they believed that they achieved something in this game. Now, they know that your next innovation in one year or less will be.....tata...7* champs!!!

Some passages you know already, because they are more or less a copy from my last posts, where nothing happened, with one exception...you warned me.
And I'm pretty sure that you will warn me now again...The only reaction you are able to do and shows you don't care about your customers.

Do you know where you can put your warnings? ....I will help you: The sun never shines there....