5* Rank up Advice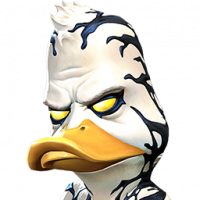 Ch1efster
Posts: 466
★★★
I have 1 T2 Alpha in stash that will expire in 10 days and would really not like to see it just disappear. I have Blade and GR at R4 already. I also have a 4* max sig Wolverine at R5, so not thinking of going with X-23 to R4.

Who would be the best to send up to R4 barring I get anyone else in the next 10 days?

All of these options are Unduped.

Other (not desirable options): Thor (Rag), NC, Phoenix, Cable (duped), Cyclops (red duped & blue), Psylocke, Groot (duped), Rocket, Jane Foster, OML, Spidey symbiote, OG Cap (duped), Storm, Rhino (duped), OG Spidey, Ant-man(duped), MK, Ronan, OG BP.
5* Rank up Advice
39 votes