**KNOWN ISSUE**
Some items are displaying erroneous star ratings. This seems to be happening most on items where typically there are no star ratings. We have found the cause for the issue and it will be resolved, targeting mid-late next week.
Keep Your Account Safe.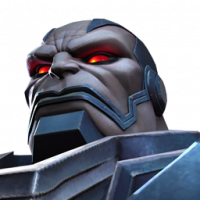 Kabam Miike
Posts: 7,601
Administrator∙Moderator ›
Dear Summoners,

Under no circumstances should you be giving away your Account Login information to anybody. This is imperative to protecting your Account, and your personal information. This means that you should never buy Units or any other resources for the game from a third party site or anybody online.

This is not only a violation of our Terms of Service that can result in a ban, but, more importantly, is giving somebody else access to your Account!

Always make purchases in-game to keep your Account safe!
This discussion has been closed.