15.9M AW FOCUSED ALLY NEEDS 1 MEMBER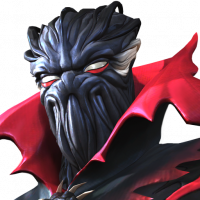 Feeney234
Posts: 683
★★★
[806TX] LBK 806 BEST is looking for one skilled player with a minimum prestige of 6000. We are a highly organized and skilled group of players looking to find a replacement for loyal member who unfortunately needs to step away from the game. We are an AW focused alliance, but run AQ maps 5x5. We usually place right above rank 500 weekly.

If interested, please reply to the thread, message me directly on the forums, or contact me via LINE. Username feeney234. Serious inquiries only please.

Aw Tier 4-3
War Rating: 2110
Season 1 - Gold 1
Season 2 - Gold 1, Rank 50
Season 3- Gold 1, Rank 85
Donations: 135k Gold | 30k BC | 12.5k Loyalty

LINE app required and communication is of the utmost importance.